MS Turn 2.0
Free Vehicle Turning Simulation (Swept path analysis) for Microstation

MSTurn

is an out of process software and supports
Microstation (V8, V8i, Connect)
Vehicle Turning Simulation (Swept path analysis). Build your own vehicles and do analysis in the drawing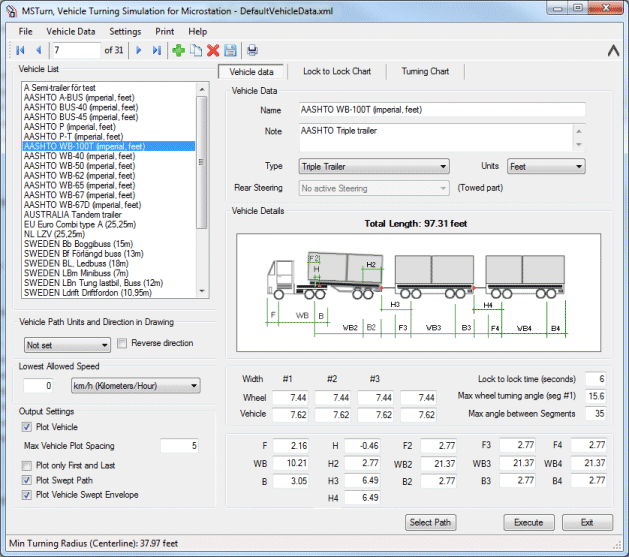 Sample of drawing output.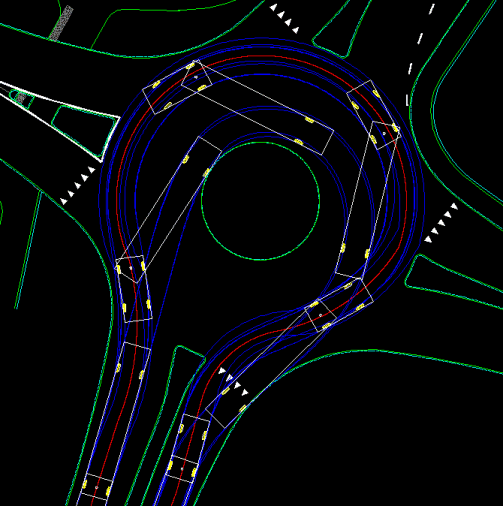 ---
If you are using AutoCAD you will find the Vehicle Turning and much more in CadTools
. The Vehicle Turning is also available as a freeware for Bricscad V10. BricsTurn
Download (ca
1,4
Mb), Last updated 20
16-06-11 Build 2
.
0.2
What's new in version 2.0.2? Added dialogs for guidness while selecting Vehicle Path.
---